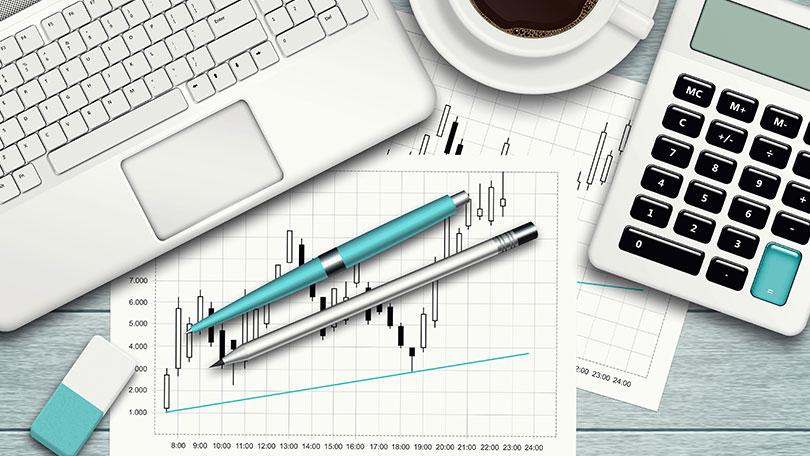 If you own your own small business, you might want to start off slowly as you gradually earn capital. One of the things you can do to save money while your business grows is to forgo hiring an accountant and instead rely on accounting software. There are plenty of options available that are effective and affordable. The following are the best small business accounting software options on the market.
Intuit QuickBooks Online
Intuit QuickBooks Online is one of the best small business accounting software packages available. It has a wide array of features that are suitable for all different types of businesses and can be used by restaurant owners, loan store owners, freelance workers, consultants and service providers, just to name a few. There is convenient integration with PayPal, Square and Shopify that can help when you accept payments for goods or services through a variety of means. You can choose from a few different plans, including the advanced option that allows you to keep track of your inventory, run a full-service payroll and manage 1099 contractors.
Intuit QuickBooks Online is $7 per month for a single user, $17 per month for a maximum of three users and $30 per month for five or more users.
Xero
Xero is a good accounting software that is optimal for use on the Mac. It is also the best option if you tend to do the majority of your business while on the go. Xero allows you to keep track of your inventory, make purchase orders to attach to bills, send custom invoices and more using your iPhone, iPad or MacBook. It also allows you to get financial statements sent directly to you after you connect your bank account to your Xero account. You can also enjoy 24/7 live chat and email support at no additional cost.
Pricing for Xero subscriptions is $9 per month for the starter option, $30 per month for standard and $70 per month for premium.
FreshBooks
FreshBooks is excellent for small businesses that need accounting software. It is ideal for those who send out invoices on a regular basis or need time tracking functions. It is especially useful for small businesses that run on a subscription model. The software includes functionality that allows you to see that your customers have opened invoices, which can be helpful when they try to claim they never got their bill to get out of paying for your goods or services. You can receive regular backups that are fully secure and use FreshBooks on your mobile device, which makes it perfect if you are always on the go when conducting business.
Subscriptions cost $15 per month for the lite package, $25 per month for plus and $50 per month for premium access.
Wave
Wave is a good small business accounting software if you have very few employees or if you work on a freelance basis. Many of the services it offers are free, such as its invoicing and transaction management. It also relies on automatic cloud backup, which means all of your information is regularly synced and kept up to date.
These are all excellent choices of accounting software for small businesses. You might want to give two or more a try to determine which one is the best for your business' unique needs.